Added Space Accommodates New Equipment and Other Growth Inititatives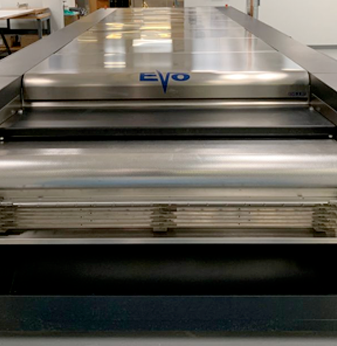 Fairfield, NJ – West Essex Graphics (WEG), a full-service design, prepress and flexographic plate-making provider with locations in New Jersey and Indiana, has completed an expansion of its Fairfield, NJ facility. The expansion allows for the installation of the companies third 50" x 80" inline plate processor, as well as an additional dryer/ light finishing unit.
The plant expansion and infrastructure investment comes as West Essex Graphics moves toward three-shift, round-the-clock plate making to service its growing client roster. With a customer base that reaches the West Coast, the expanded shifts also will help the company meet deadlines of clients across various time zones.
West Essex Graphics is a full-service design, prepress and flexographic image carrier provider dedicated to serving customers throughout the entire packaging process. The company has the capability to either serve as a turnkey, concept-to-shelf prepress, packaging and print management provider, or work collaboratively with customers or third-party printers and converters of packaging.
"With our continued growth, the availability of 24/7 plate making, based on need, is highly importantly for us," explains Ron Rex, Vice President of Operations for West Essex Graphics. "The additional equipment allows us to continue turning plates around on very short notice, which has proven to be vital to our clients."