No matter the project, we will work with our clients to ensure that they are 100% satisfied with their end goal. Read some of our client success stories below.
Family Dollar was embarking on a redesign for their Homeline brand that needed to be done under extremely tight time frames. Further complicating the project was the fact that there weren't enough internal resources to coordinate activities between both domestic and international supply chain partners.
With WEG's integrated production model and advanced workflow tools, the challenges of time and distance were easily overcome.
Package Design, Photography, Brand Identity Guidelines, Production Art, and Premedia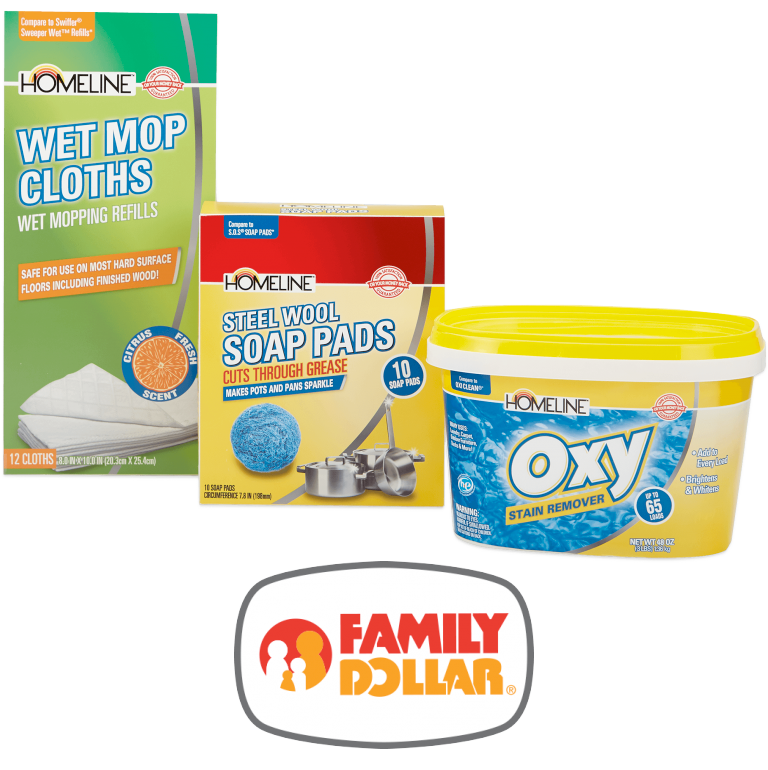 View other client success stories